Image by
96dpi
via Flickr
Vixen over at
Vixens Den
, gave me a little link love. She had received an award from
MommyingOnTheFly
, for being a little slow to respond to tags. Now I can definitely sympathize with that, for I'm not always a big fan of tags. Some of them can be fun, but some of them seem a little routine or monotonous at times. I got a kick out of her award, so I'm adding it to my post, and continuing her link list.
Just as a quick observation, shortly after receiving this my Google page rank went from 0 to 3, I don't know if it was because of this, or just an accumulation of links. Anyway, I'm going to pass this on, not necessarily the slow poke award, but the link love.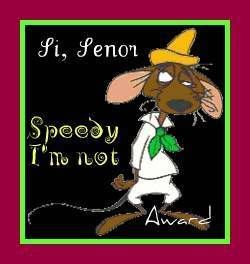 Isn't that the coolest award you have ever seen. I just love it, and it fits me pretty well . You know the old saying, if the shoe fits, wear it.
Here's the details that are passed along with this meme:
(Do not replace, just keep on adding! Yes we hope it will be a long list! )It's real easy!) Add five links, and be sure to let them know.
*The benefits of Viral Linking:
One of the fastest ways to see your Technorati authority explode!
Increase your Google Page Rank fast
Attract a large volume of new traffic to your site
Build your community
Make new friends!
Linky Love Tag:
Be sure to visit each of the blogs, and see what they have to offer. Have an enjoyable Wednesday evening. Slow Poke signing off Ha Ha.